Two months later we are back in Spain after our Mackenzie Adventure. There, we found a huge waterway to the big Artic but also many things inside ourselves.
About the Artic, just say that such beauty is only possible where humans are as scarce as water in a desert, where there is no help when everything is wrong, where the silence is, even nowadays,…all.
About us….I discovered that I was not as strong as I though when we planned such adventure, but after those 1950 kms paddling I am stronger than ever for sure. But mainly, one more time, I felt every day that being close to Carliños is the kind of thing that makes you fortunate.
So…we have learned about beauty, about silence, about strength, about several days paddling…probably, now we are ready for something else…..=D
Thanks to Jackson, Kokatat, Robson as main sponsors of this experience, but also to Northest Kayak, Undercurrents, Up North, Cordoba Mountain Climbing…. and friends that send us their love and heat in this great, great journey.
Now is time to have a look to all the photos and videos we collected up there and select the best for our next documentary about the Mackenzie; since that, here are some shoots about this incredible River and the environment he (or she) shapes with an amazing power.
Being "inside" the Mackenzie we found plenty of creeks and also big rivers coming into the Big River; since silty ones to completely clear, there were hundreds of them along the way. But we probably will remember for ever the merging of the Trout River with the Mac. A small and green Delta appeared in front of us after one of the longest days paddling. The clear waters of the Trout didn´t had trouts as well, but lots of Jaw Fish and Pickerels, surrounded by the perfect landscape for moose, wolves and bears. Such a paradise with almost no mosquitoes!

Ending the trip…or starting it. In both cases we had to paddle into big waters, waves and lots of logs into the water. Great Slave Lake and Beaford sea, both with somethings that remember each other.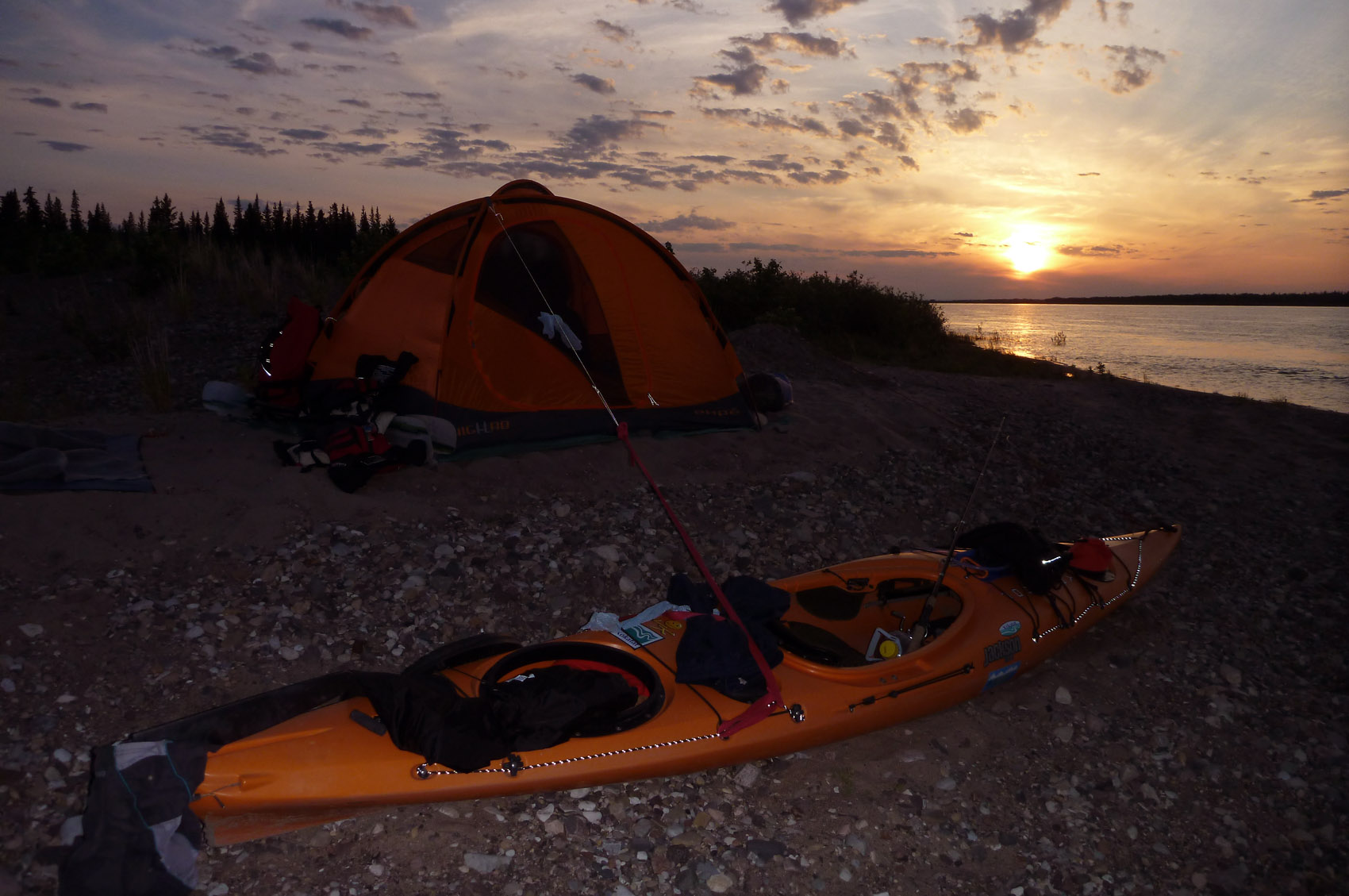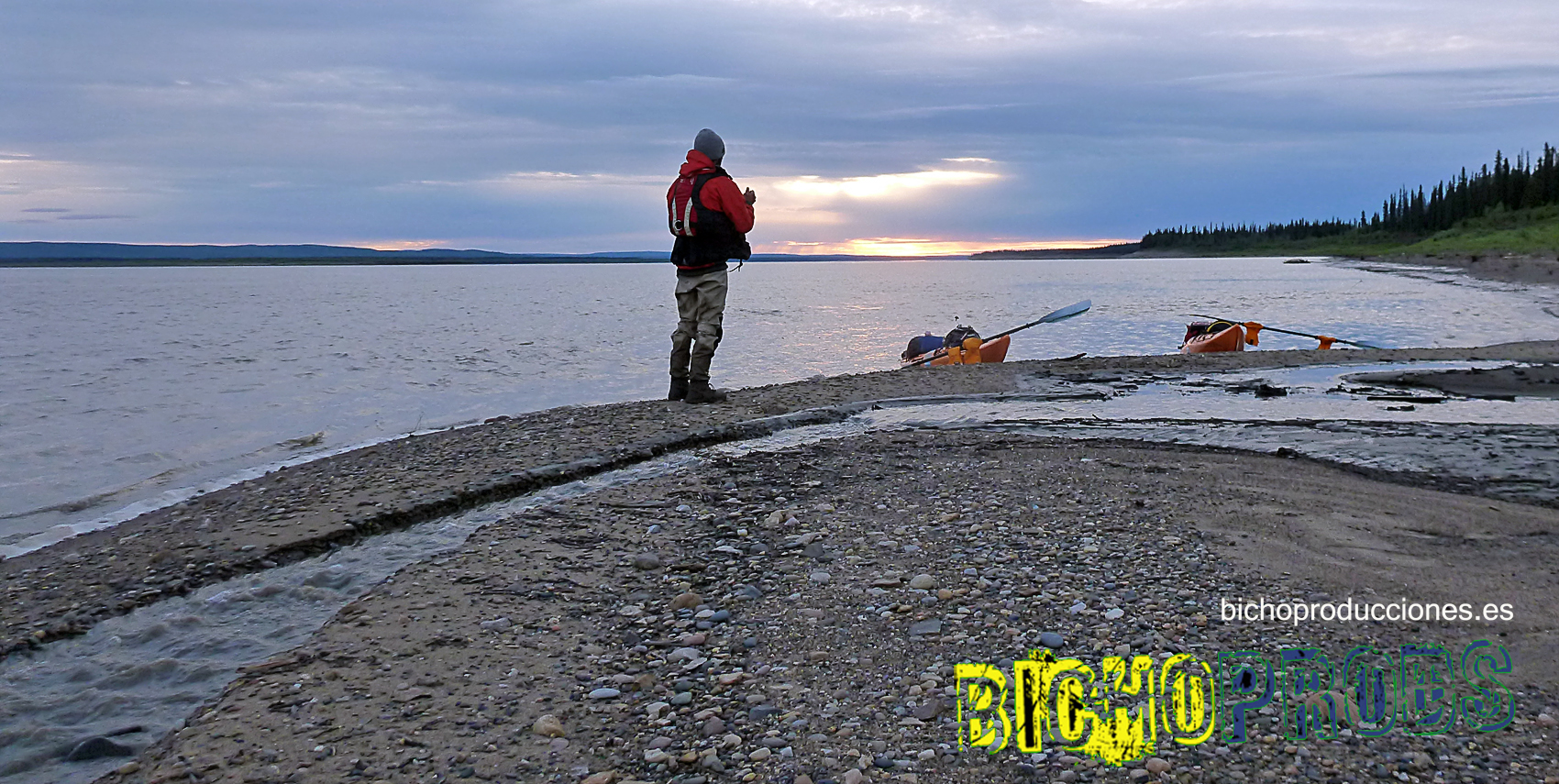 All the time we spent up there was Artic summer…..this means that the sun is up in the sky all along the day and nigth. In two months we had no dark at all, with sunsets that last for hours…and thougths crossing our minds trying to follow the sun in the sky.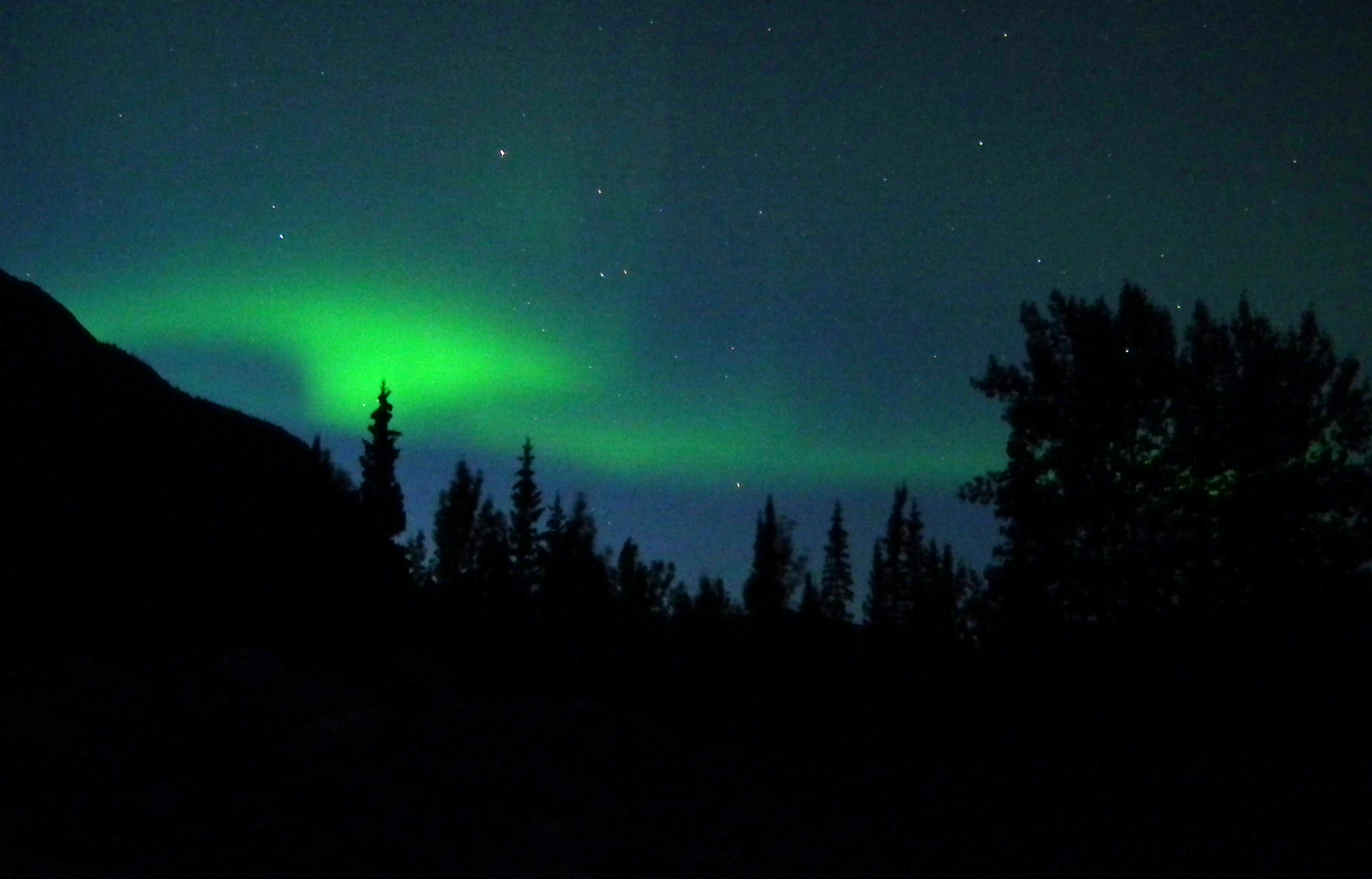 Going back to South we met the nigth again at the Yukon Border; by the 3th of August the Artic summer was almost finished there and we spent some time trying to find our headlamps somewhere in our stuff. When we were setting up the tent close to a small creek plenty of black bears and bisons……Carlinhos pointed to the sky: "I am not sure…but…seems like…..yes!" There were our first Northern Ligths….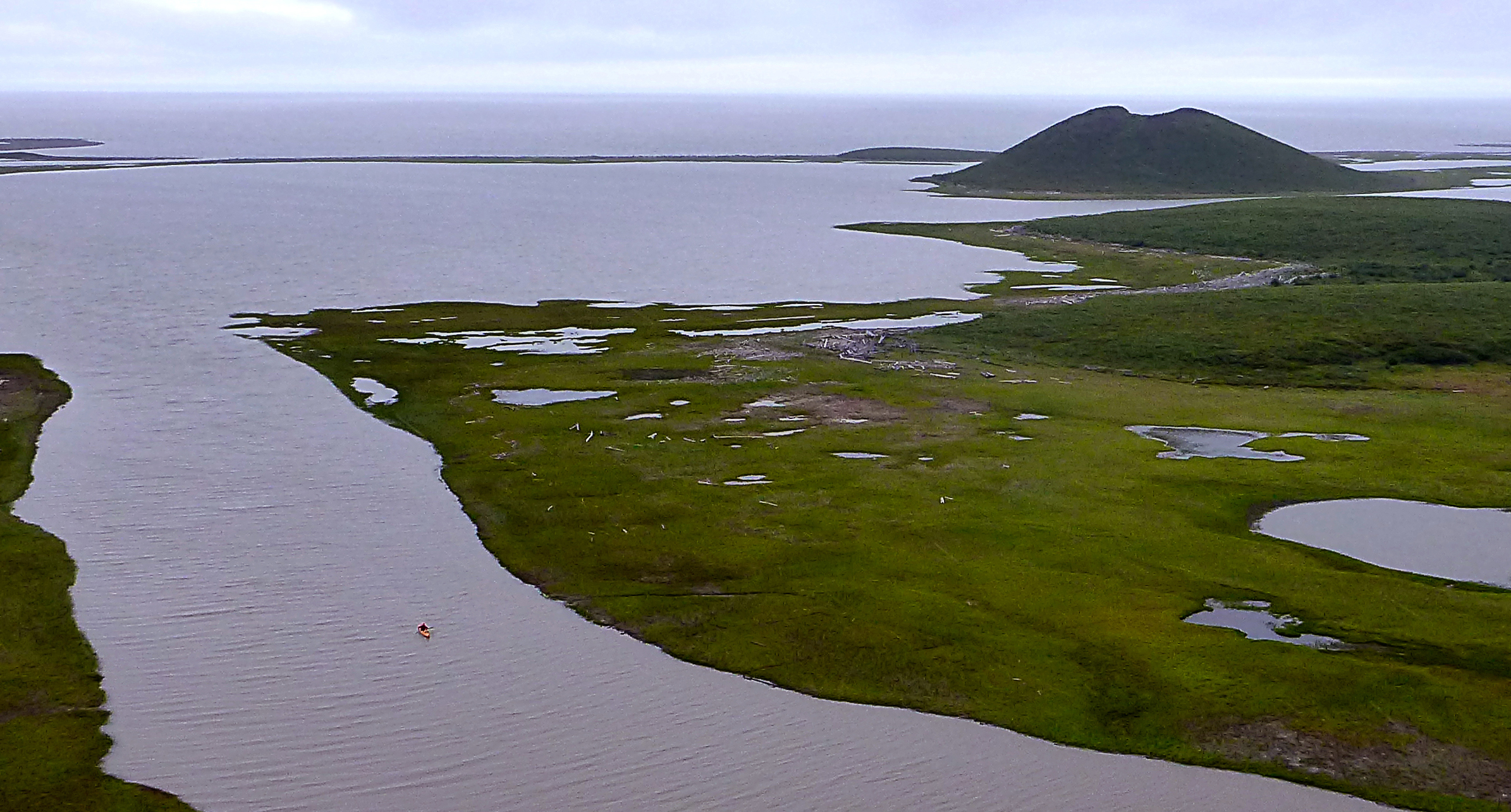 Despite the 1950 kms paddling and the two mounths spent in the way, since the first stroke we knew that there was a secret reason for us running the Mackenzie….at the end, we should arrive to the Artic Tundra.
Once there, we realized that we were rigth. The Beaford sea, surrounded by the tundra, its icecored Pingos, small channels and the Beluga Whales swimming all along the way…all was a dream came true, an unforgetable experience we probably we will repeat….some day……