Upthere, on the Mackenzie, we  gazed all the time….mainly inside ourselves. That´s why I think we need to present this portfolio, with some of those landscapes we didn´t see along our battle against our weakness, our small bodies, our almost nothing souls.
Upthere, on the Mackenzie, we tried every day, every second, every stroke, to be better; to worth our own fortune of being there. And, at least in one sense, we failed. That´s why I think we need to present this portfolio; for showing all of you the ligth and the shadows that we managed all along in our search for fulfillment, but accepting who we were…upthere.
Here are some of those gazes, choosen among hundreds because the honesty and the remembering, I think, they show.
Carlos R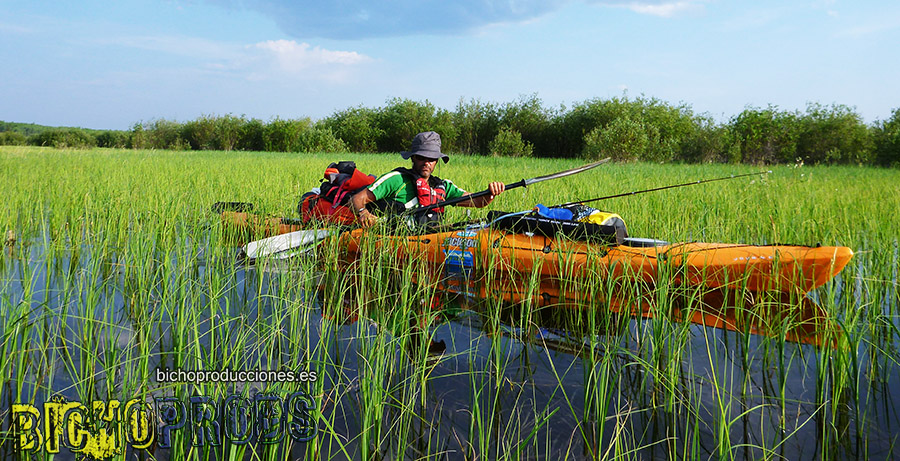 First strokes and the idea of Paradise appearing in front of us despite the mosquitoes and black flies clouds…here, arriving to Trout River mouth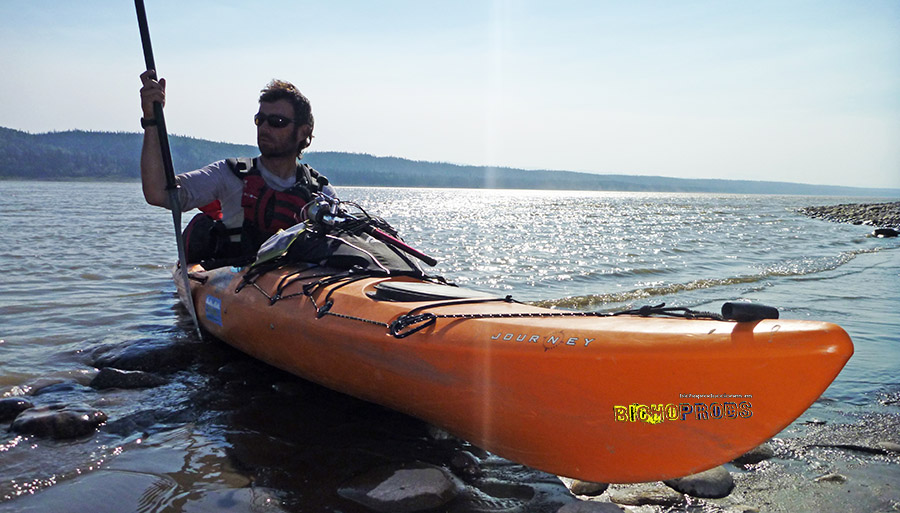 We felt confortable and strong the two first weeks: strong currents, tail winds and belly full. Summertime singing. 
 All artic travellers are afraid of the cold temperatures…but the worst sensation we had there was to be at 35ºC surrounded by mosquitoes, so you had to be dressed even under the sun. But if it was windy and some clouds decreased the temperatura…. life could be even ….good.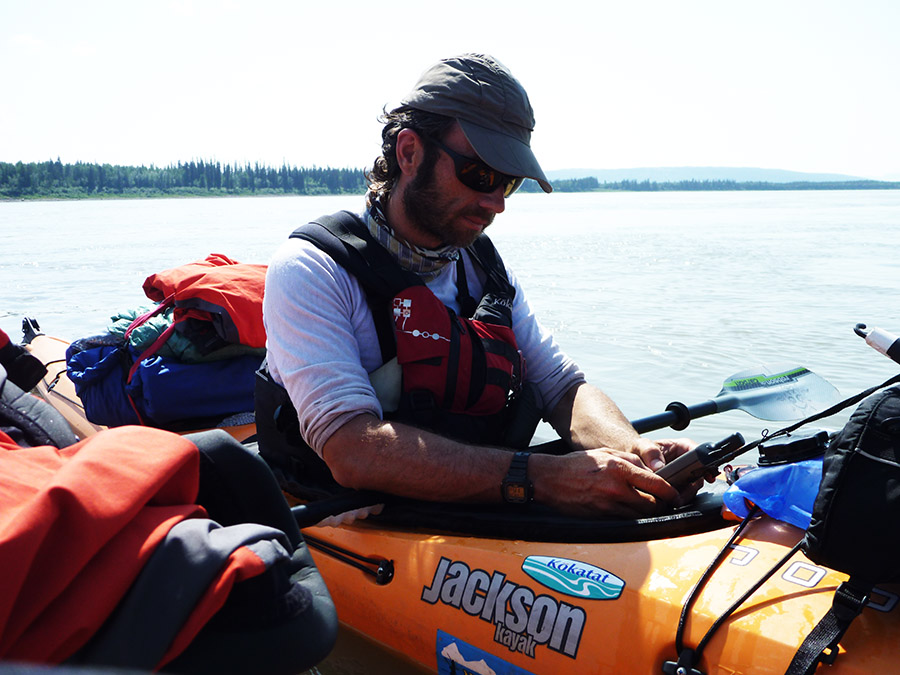 It was many times difficult to find a good camp at the Mackenzie; the combination of a flat and a dry place was barely achieved… sometimes, but thanks to the GPS we learned to look for our campsites close to the merging of small creeks where maybe we could find the desired combination: flat and dry land + clean water too.
 Entering the shadows… a whole week of storms. Then we broke one of our water filters, and suddently we realized the long distances facing us…
The Mackenzie is larger than you can imagine and, on it, you will paddle on a permanent mirage landscape where everyone (all the wild fauna) is able to see you but you can´t see none of them….nor your bro if you delayed too much
 Our bodies were falling down while crossing one of the wildest region of the planet, the dream that leaded us here.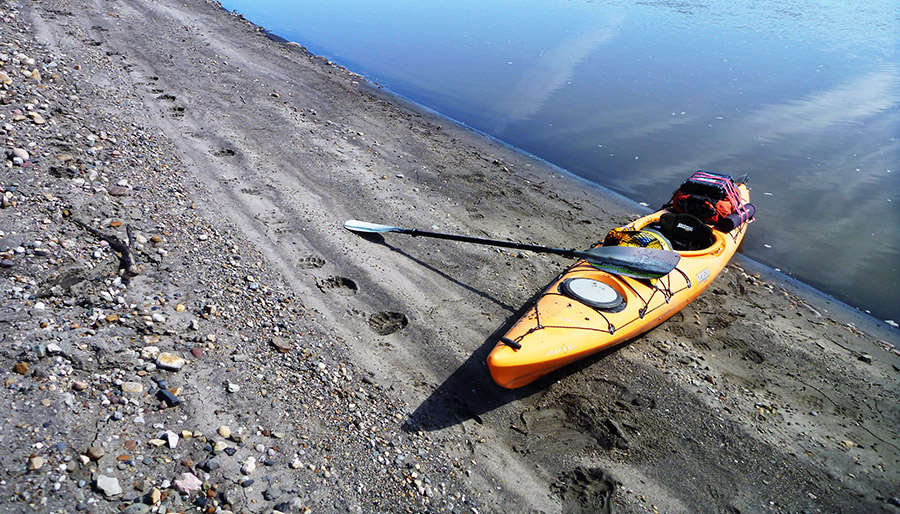 Bears, lots of bears…but where are they? At he end there is always an intense encounter with one….and we got ours
OMG….how big is…..how wonderfull…how long, far and wild ….
Another imposible dream those days: to walk. Why imposible? We don´t know even now. We were concentrated on going further, a big big mistake.
 Last good meals before worst days ever; the midnigth sun was a temptation when we were able of finding a good place for camping
I have thousands of things to talk about this river and the world that it showed us: awful sensations, joy into the shadows.
I see myself on the photo: injured, alive. At the back I see my brother working hard: injured, alive.
We were lucky in a way that is imposible to say …..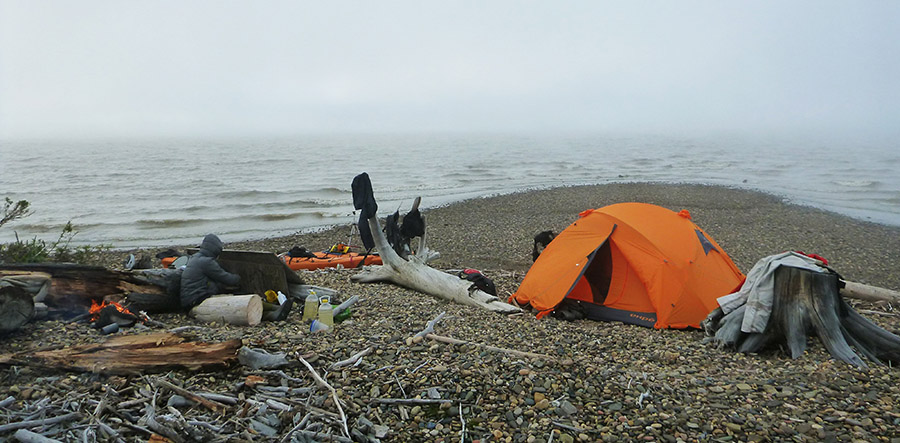 First camp at the Beaford Sea; after 3 days resting in Inuvik and the contact with whale hunters in White Fish Station our souls and bodies became again full of energy and joy; we were at the sea, surrounded by beluga whales and amazing tundra…again travellers of fortune
 We climbed all the Pingos we found. We were happy, completely happy. No words were needed, just looking all that inmense tundra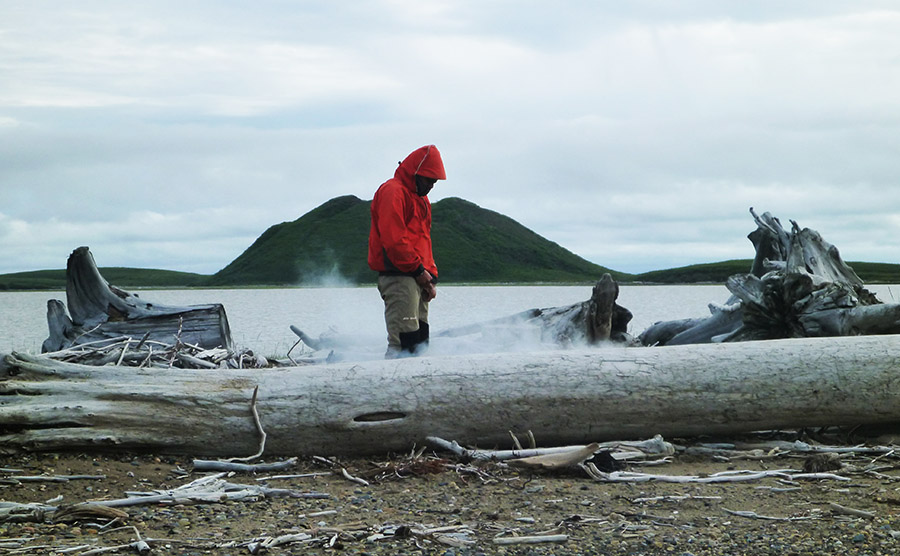 Peeing the LAST FIRE at the Artic…..after a calm meal, after 1950 kms covered, 42 days paddling…this was our last fire upthere.
After that, we got onboard our loved kayaks for the last time and paddled the last 10 kms to Tuktoyaktuk.
It was time of going home…..
See the Official Trailer of the Film (premiere next 1st September) on BICHO Prods Vimeo Pro Channel:
LONG, FAR & WILD OFFICIAL FILM TRAILER from Carlos Rodriguez (BICHO Prods) on Vimeo.