PECES QUE NO PESCARÉ
Hace unos días he iniciado una pequeña campaña para concienciar a los pescadores conservacionistas de la realidad que se esconde detrás de algunas imágenes, que van apareciendo todos los años en estas fechas, de enormes
…
truchas y salmones con una librea espectacular. Esa realidad es que en algunos lugares, de forma ilegal, pero por razones de feo mercado también de forma legal, se pescan grandes ejemplares de salmónidos en las propias zonas de freza.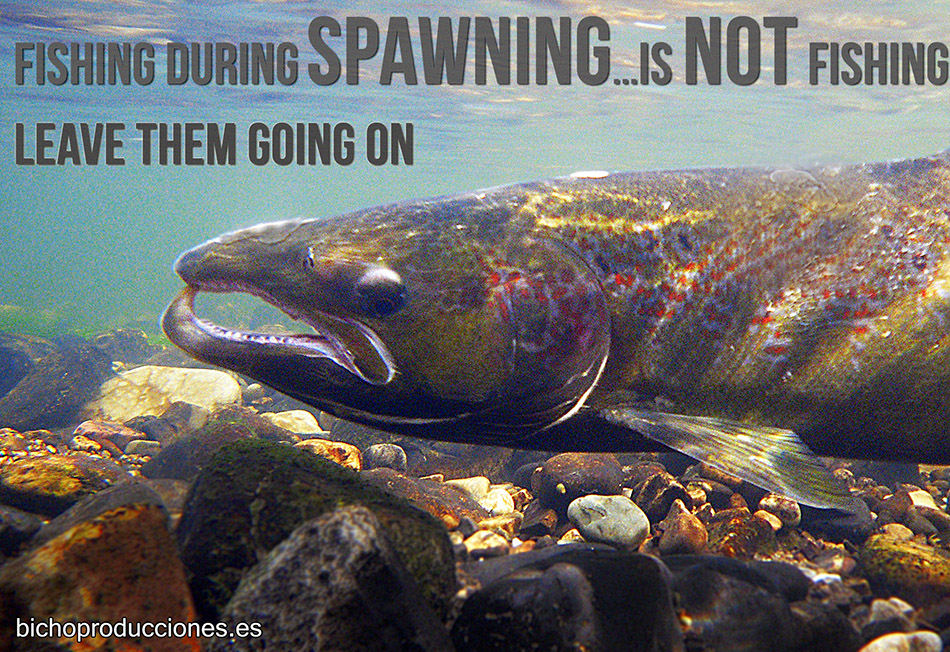 Esa pesca es indigna de un pescador que se precie, pues la agresividad de los ejemplares durante el periodo reproductivo los convierte en presas fáciles de quienes no dudan en truncar la reproducción de estas joyas vivas. Y sin importarles el deterioro en el reclutamiento de nuevos ejemplares en la temporada siguiente.Durante años yo también viví engañado con el sueño de algún día posar junto a uno de esos grandes machos rojos, encendidos, y con un gancho enorme; pero hoy sé que nunca pescaré un pez así. NUNCA….y espero que vosotros tampoco. La freza de nuestras truchas y salmones es un momento ideal para disfrutar de ellos de una forma intensa y diferente: mirando, aprendiendo, amando. Y vigilando también.
El espectáculo es impresionante y su resultado es el futuro.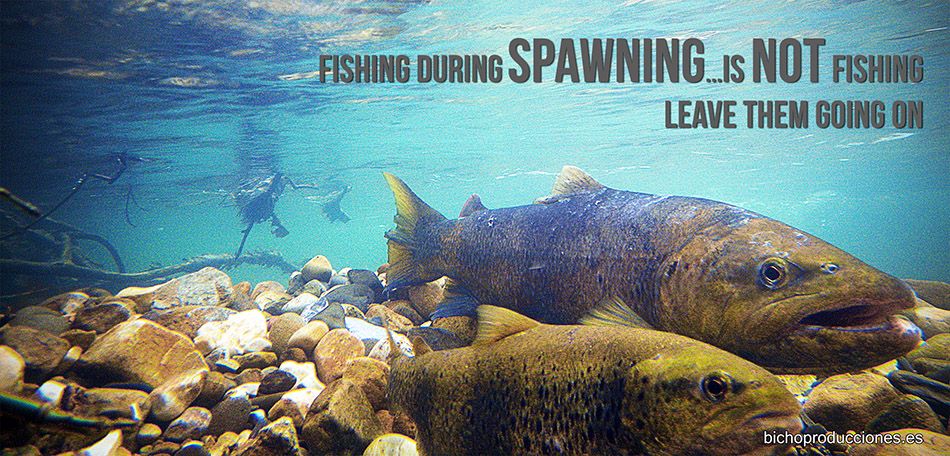 NO WHEN THEY ARE SPAWNING
In these days we unfortunately will see some incredible big and beauty salmon and/or trout individuals with amazing colors. If they come from the N hemisphere probably they have been hooked on a spawning ground…I
…
HATE IT.
This photo is my answer to all those anglers that still think that if the law allow us to do it….we can do it….
we shouldn´t and we have to teach how to enjoy the moments when our true love in life is preparing the future.
IMPORTANT: FEEL FREE FOR SHARING AND SPREAD THE WORD….